Stephanie is a 500hr Yoga Alliance accredited yoga teacher in Thame, Oxfordshire.

My weekly yoga classes in Thame and Prestwood are taught from a passionate place of self-love and acceptance. Yoga is not about how bendy you are, or how good you look upside down! Students are encouraged to find what they can achieve in their body in the moment.
Many people come to practice yoga for a new way to work out, and find that their practice becomes a necessary part of their routine because it makes them feel so good.
Yoga can transform the way we look at our bodies, not just on the outside but also how we feel physically and emotionally. Yoga teaches us self-compassion; we can learn to listen to what feels right in our bodies and not to judge ourselves.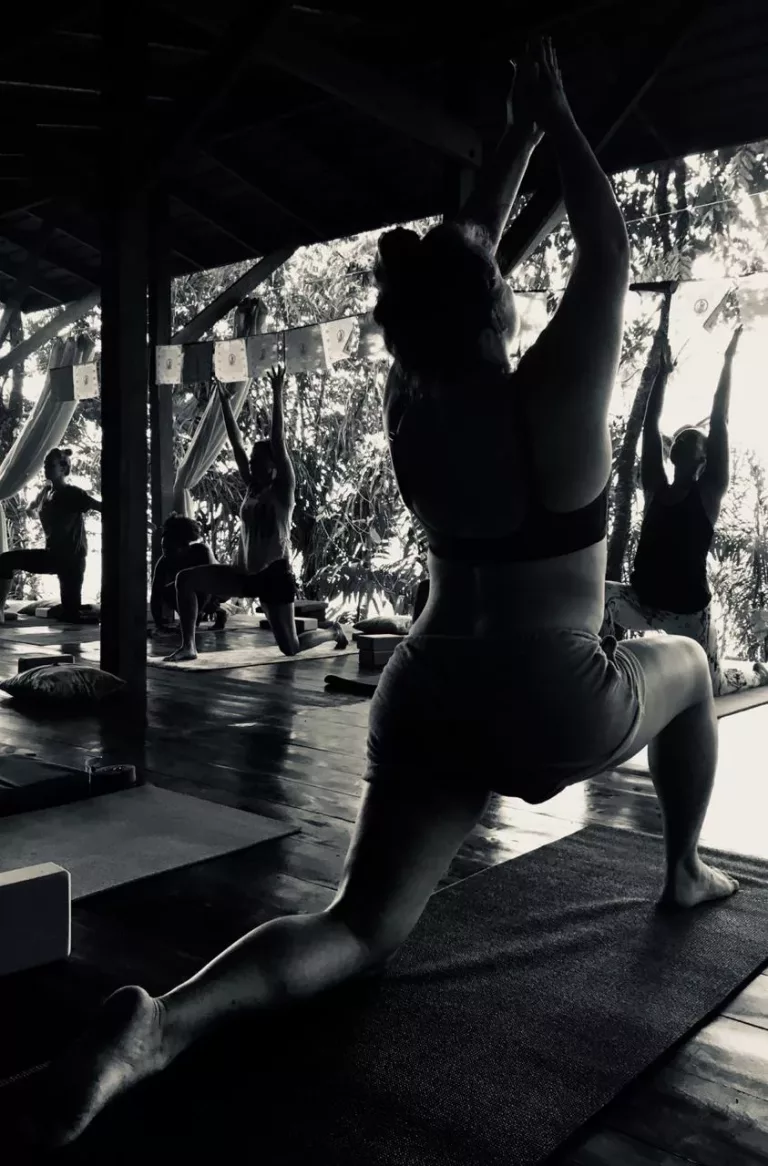 I have always been aware of yoga, having grown up with a Grandma and Uncle who both taught yoga. It was, in fact, my Grandma who taught me to stand on my head when I was about 6!
I started practising yoga regularly 10 years ago and fell in love with this completely uncompetitive, person-centred way of exercising. I also became more compassionate towards myself and realised that yoga can offer so much more than relaxation and toned muscles.
I took time out in 2018 to travel around South East Asia with my partner. I had been working in mental health services, for the NHS and the charity sector for 5 years, having previously studied Psychology at University.
Whilst in Asia I decided to find a teacher training programme to deepen my knowledge of yoga. I studied my 200 hours with The Peaceful Warriors in Canggu, Bali in November 2018 and went on to study a further 300 hours in Pavones, Costa Rica, with Pranaluz Conscious Living in April 2019.
Having worked and volunteered in mental health services, I am passionate about the tools of yoga and their uses for helping us to stay well mentally.
When I am not on my mat or meditating, I love walking around the Thame countryside, seeing live music and travelling.